Updating Policies for Many Networks
Each network has its own separate policy that is applied. However, if you need to have a policy apply to many networks, it is not necessary to manually update network in turn.
It is possible to copy the policy of a network to many other networks.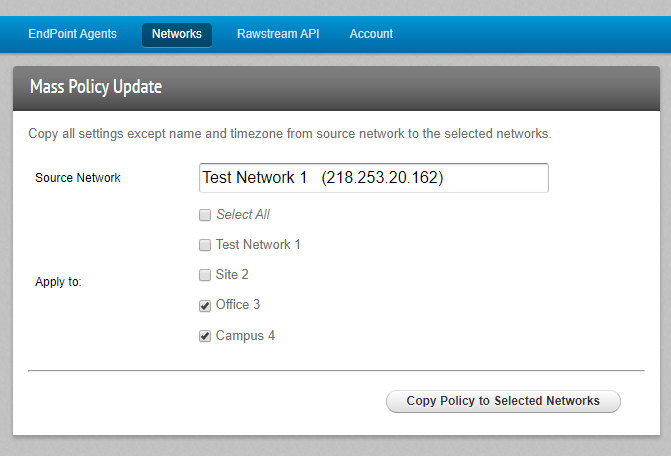 Click Settings > Networks > Mass Network Update
From the dropdown pick the Source Network. The source network's policy will be copied.
Select the networks that will be updated with the policy.
Click Copy Policy to Selected Networks
Note
All settings except the below are copied to the selected networks:
Network Name
Network Description
Timezone