Creating a Rawstream Account
To sign up for a Rawstream account browse to https://app.rawstream.com/signup.
You will need a business email address; public emails such as Gmail, Hotmail and the like are not accepted.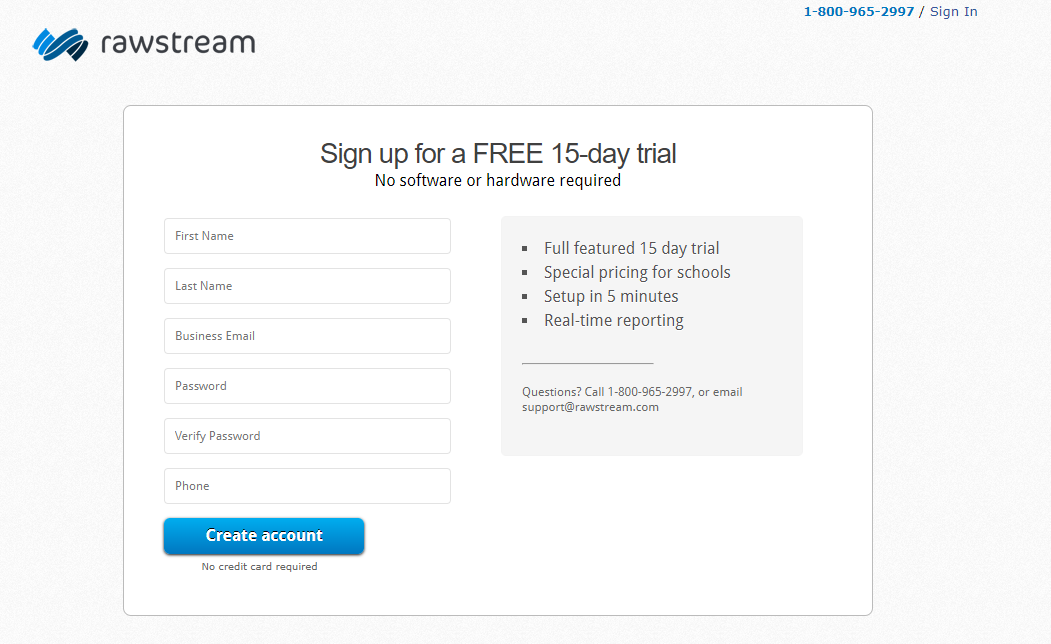 When you sign up, your account is a fully-featured 15 day free trial. The trial allows you to test all the features available. At the end of the 15 days the trial account expires and you will not be able to make any configuration or policy changes. To continue using the service you will need to sign up for a subscription.
You can contact support at any time during the trial period.
Upgrading Trial Account
You can upgrade your trial account to a paid subscription at any time. To purchase a subscription please contact support.