Deploying Rawstream Network Security
Static Public IP
For networks with a static public IP, configure either the WiFi access points or the internet router to forward DNS requests to Rawstream DNS.

Dynamic Public IP
Networks with a dynamic public IP require an client installed on a machine on the network to update Rawstream with the network's public IP as it changes.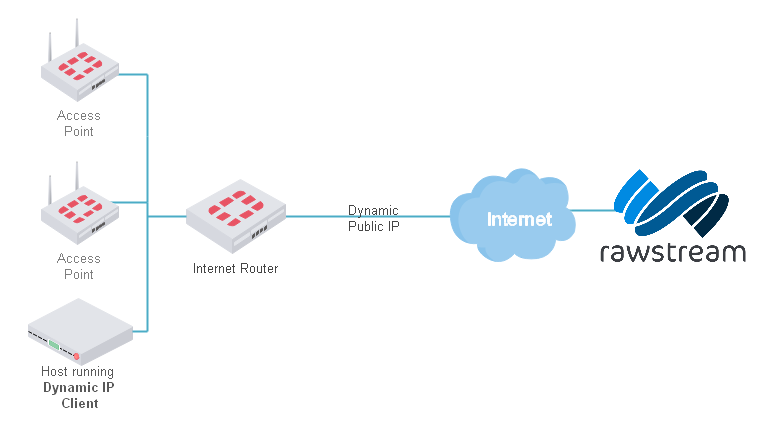 More information on supported dynamic IP clients.